BC Card resolves global payment blind spots for small business owners with QR codes
BC Card, UnionPay International, and KSPA provide QR code-based global payment services for small business owners in South Korea
Chinese visiting South Korea from the November 15th can pay after scanning the QR code in the Zero Pay merchants with the UnionPay simple payment App
Small business owners can expand their existing overseas simple payment methods from cash to credit and debit cards...Strengthen payment convenience
In accordance with post-corona, it is expected that domestic tourism sales will recover based on payment convenience when the inflow of foreign tourists is activated
It will actively take the lead in resolving global payment blind spots for small business owners in South Korea as well as enhancing national fintech competitiveness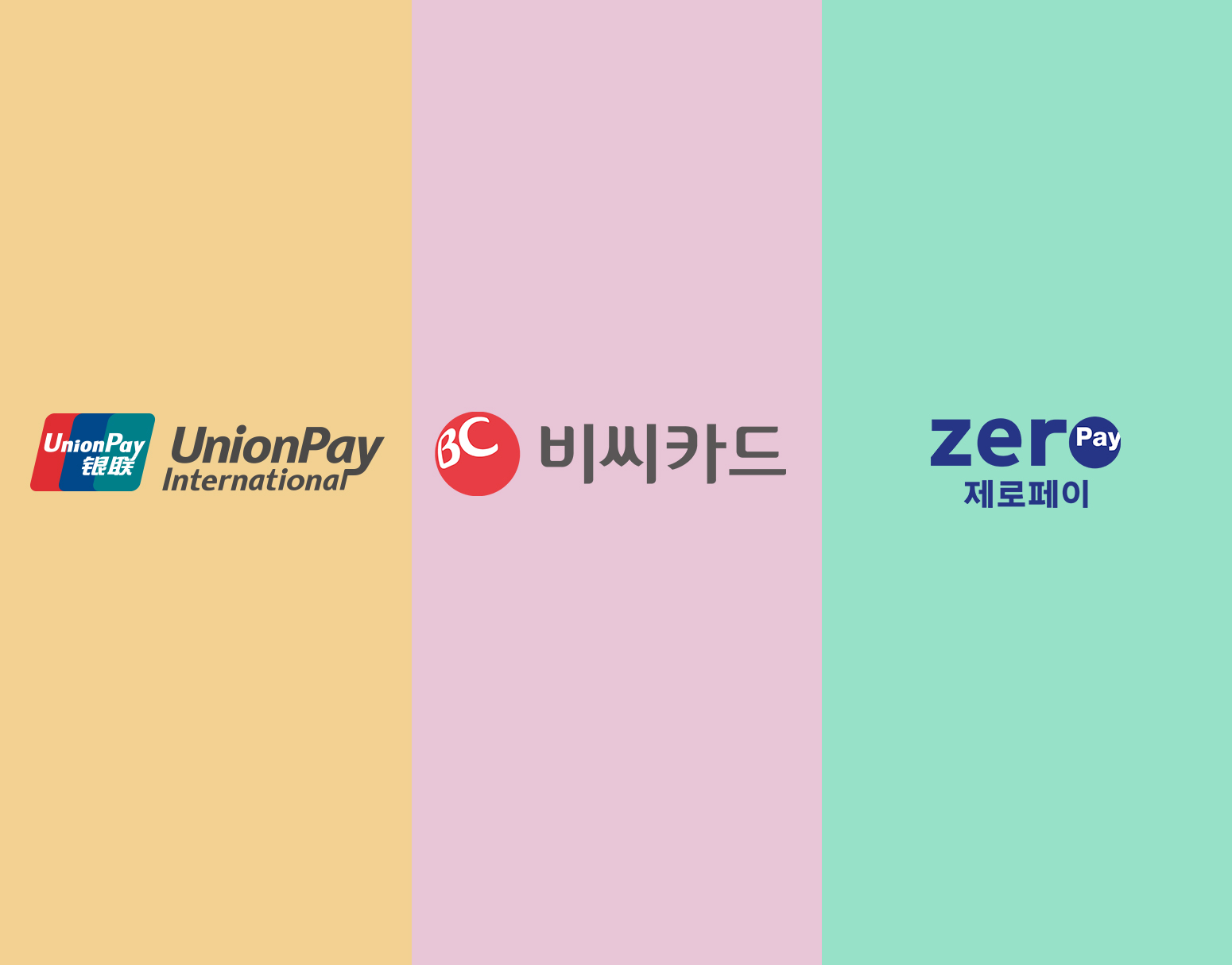 "In the future, Chinese visitors to South Korea will be able to conveniently pay for UnionPay brand credit and debit cards based on QR codes at local ZeroPay merchants. In particular, while the blind spot for payment of overseas issuance cards is expected to be resolved quickly, especially at small and medium-sized merchants, tourism sales, which have been strained by COVID-19, are also expected to gain momentum in recovery."
BC Card (CEO Choi Won-seok) announced on the 15th that it will provide global payment services to small business owners in South Korea along with UnionPay International (CEO Lee Myung-ho) and Korea Simple Payment Agency (Acting Chairman Lee Geun-joo).
Based on this collaboration, Chinese people who visit South Korea from the 15th can easily pay without a real card by recognizing the QR code installed in the domestic Zero Pay merchants with UnionPay's simple payment App.
BC Card is a key partner that has been in close cooperation since it introduced UnionPay brand payment services for the first time in Korea in 2004, and plays a role in linking QR code-based payment services between ZeroPay merchants and UnionPay.
As a result, domestic small business owners will be able to expand their existing overseas simple payment methods, which were limited to cash and account transfer forms, to credit and debit cards. In the post-COVID-19 era, domestic tourism is expected to be activated from Asia, including China, and small business owners are expected to effectively respond to the digital environment by supporting QR code-based payment methods familiar to overseas tourists while also gaining momentum in recovering tourism sales.
In fact, as a result of analyzing payment data generated in South Korea from 2011 to 2019, BC Card recorded an effect of increasing sales in the tourism industry by up to 6.2 trillion KRW per year, centering on UnionPay brand cardholders.
Meanwhile, as both BC Card and the Korea Simple Payment Agency have been leading domestic QR payment services, they plan to continue to work together to build a QR code-based global payment infrastructure based on the technology and know-how of the two companies.
In fact, BC Card is actively building digital payment infrastructure in Southeast Asia such as Vietnam and Indonesia as part of KT Group's digital platform company (DIGICO) strategy. Following being selected as an "exclusive partner for overseas QR payment" in the Indonesian government's focus on digital payment state-run business (QRIS), NAPAS, a Vietnamese state-run payment provider, is also cooperating in all directions to spread non-cash payment infrastructure between the two countries.
Lim Nam-hoon, head of BC Card's global business division, said, "This collaboration has provided an opportunity to further strengthen the so-called 'K-Fintech' status by resolving foreigners' payment blind spots in Korea as well as strengthening their national fintech competitiveness."