BC Card Launches Art Trade Service
Support for the sale of art by up-and-coming artists through its own commerce platform 'Pay-Z'
Active support for artists online and offline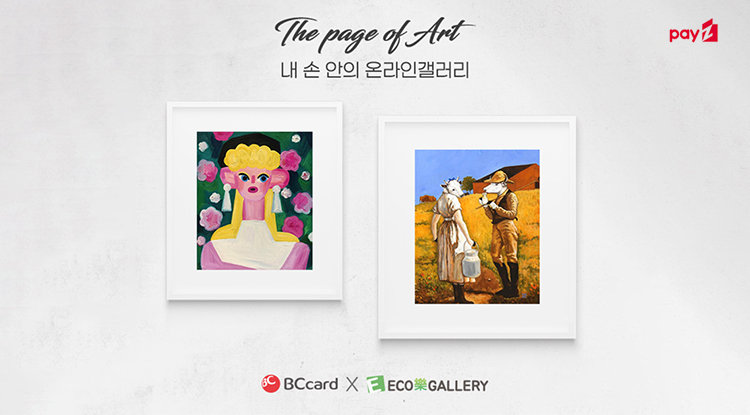 BC Card(CEO Choi Won-seok) announced on the 13th that it has launched an online art sales service for artists who have difficulty in securing channels to sell their works.
Through this service, artists can easily sell their works through "Pay-Z," and customers who want to purchase them can own art with just one click and appreciate paintings online without visiting the gallery in person.
The artworks currently on sale at Pay-Z are works by new artists selected by Eco-Rock Gallery. It will also provide additional payment convenience so that customers can pay by dividing the purchase amount for up to three months without a credit card at none of additional cost.
Park Sang-beom, head of BC Card Pay-Z TF, said, "If you can easily buy art that had a rather high entry barrier online, it will be a good opportunity for both artists and buyers." Also he added that "We plan to continue to support related services for artists who have difficulty selling online in the future."
Meanwhile, "Pay-Z" is an online commerce platform operated by BC Card and is said to have increased the competitiveness of sellers' product prices by unifying all online payment services provided through Payment Gateways and Value Added Networks as well as providing the same services as existing commerce platforms.